Need some ideas to help you plan your next 'Backcountry Menu'? Check out my latest article on The Outbound Collective to get your creative juices flowing!
Not a member of The Outbound Collective yet? Get on over there and join this awesome community of outdoor enthusiasts! The Outbound is loaded with trip reports, articles and amazing images that will help you plan your next adventure. Happy Trails!
SS
Image: Sarah Seads
What is the best food to eat on the trail? The answer is, of course...it depends!
One perk to spending days moving in the mountains is that you can eat like a horse and never replace all you burn. It is nearly impossible to replace all of the calories that are used up during long consecutive days in the mountains. This is especially true in cold climates where the body must work even harder to maintain a safe temperature. The good news is that this means you can eat pretty much anything you want on multi-day backpacking, mountain biking or skiing trips without worrying about the scale when you return home.
Carbohydrates are the body's preferred energy source and should make up the majority of calories on a daily basis, as well as during endurance activities. Carbohydrates breakdown easily into glucose which is used by the brain and nervous system and are stored as glycogen for use in the muscles. Your body loves carbohydrates for high intensity exercise and it has a hard time keeping up the pace without them. Proteins and fats require additional energy to break down and may cause gastric distress when eaten during high intensity exercise such as running.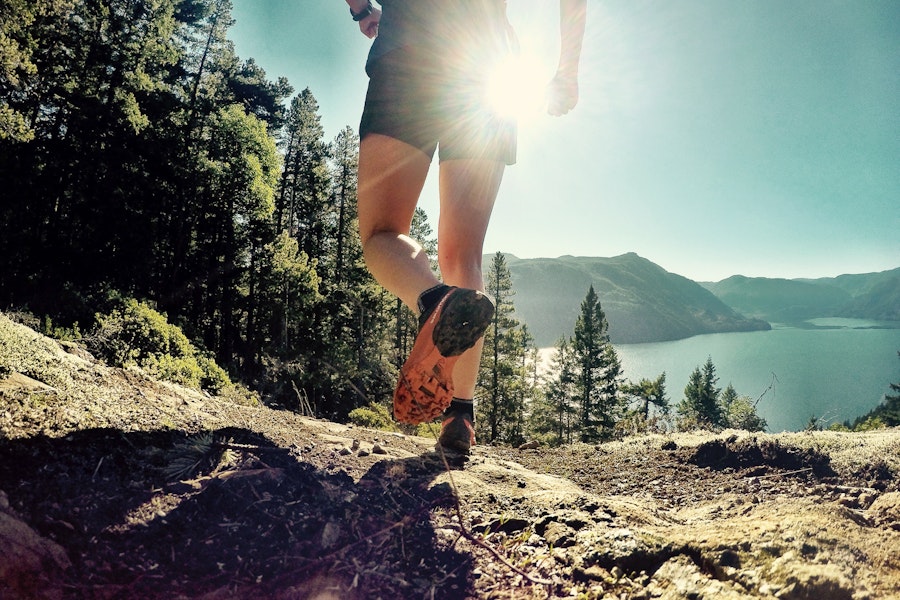 Photo: Sarah Seads
During lower intensity activities such as steady hiking, ski-touring or biking, however, your body will happily digest fats and proteins in addition to carbohydrates without much stress on your system. Fats yield more than twice the calories per gram as carbohydrates and proteins and therefor provide more bang for the buck when space and weight are an issue. Mountaineers are well known for adding butter to everything they eat and living off of high fat foods during expeditions. During long slow adventures, when weight is an issue, and in cold environments, fat becomes the fuel of choice.
What foods make you happy? What do you crave after 6 hours on your feet? It is important to pack foods that you know you will enjoy after a long day in the hills. Energy gel's may be small and lightweight, but they sure won't hit the spot on day two! Be sure to pack foods that satiate you, energize you, meet your nutrition needs and keep you happy too. Check out the Top 5 Unnecessary Backpacking Foods Worth Their Weight to learn a few tasty eats that are sure to be a pick-me-up after a long day on the trail.
Head over to The Outbound Collective to read the rest...